Mr Ben Hartley MBBS BSc FRCS (ORL-HNS)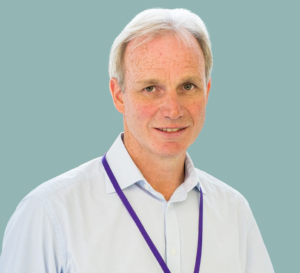 Ben Hartley was educated in West Sussex and entered medical school in London in 1984. After completing his medical school training (including an honours degree in biochemistry) he commenced a surgical training rotation at St George's Hospital, London. He passed the Applied Basic Science examination (Primary FRCS) and was awarded the Hallet Medal by the Royal College of Surgeons of England as the highest scoring candidate in the UK.
Following this he was appointed to The North Thames regional training program in otolaryngology and completed the six year training program as an otolaryngologist (ENT surgeon). In this period he was based at The Royal National Throat Nose and Ear Hospital, Great Ormond Street Hospital for Children, Charing Cross Hospital and Northwick Park Hospital.
During this time he became interested in children's ENT and head and neck disorders and decided to undergo further subspecialty training. He took the American equivalent of his medical examinations (ECFMG) and went to work with the leading expert in paediatric ENT in the USA (Dr Robin Cotton in Cincinnati, Ohio). He spent a very busy year as clinical fellow in Cincinnati performing many complex surgical procedures under the direction of Dr Cotton. Following that he returned to the UK and was appointed consultant paediatric otolaryngologist at Great Ormond Street Hospital in London in 2001. He has continued to specialise exclusively in children's ENT and head and neck disorders.
He is married with four children and is therefore surrounded by children at home and at work. He is a keen sailor and cyclist. He lectures widely, Nationally and Internationally.
Positions
Ben Hartley is Consultant Paediatric Otolaryngologist at Great Ormond Street Hospital for Children, London. He is also Honorary Senior Lecturer at The Institute of Child Health, University College London.
He is director of the British Paediatric Otolaryngology Course and runs the Paediatric Otolaryngology section of the Advanced Course for the Intercollegiate FRCS Examination at The Institute of Laryngology and Otology, University College London. He lectures widely within the UK and Internationally including USA, Europe, Africa, Hong Kong and The Middle East.
He is President of The British Association of Paediatric Otolaryngology. A member of ENT UK and The British Cochlear Implant Group. He is also an Honorary life member of The South African Society of Otorhinolaryngology Head and Neck surgery.
He reviews scientific papers for the Lancet, Clinical Otolaryngology and The Journal of Laryngology and Otology.